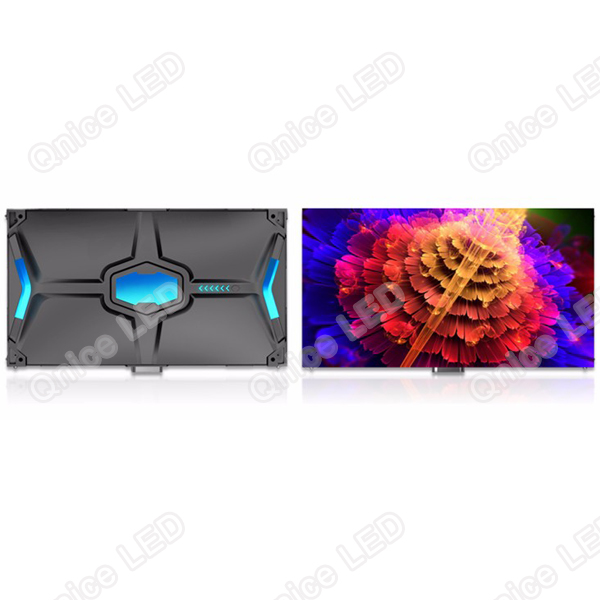 P0.9/P1.25/P1.56/P1.875
Pixel Pitch: 0.9mm/1.25mm/1.56mm/1.875mm
Cabinet Size: 600x337.5mm
Cabinet weight: 10KG
Application: TV Studio,Trade show,Showroom,Conference room,Monitoring Center,Hotel,Shopping Mall,etc
Material : Die-casting Aluminum
Features
Specs
Application
Inquiry
P0.9 P1.25 P1.44 P1.56 P1.875 HD Indoor LED Video Wall Screen
1) 16:9 golden ratio 600x337.5 Die-casting Aluminum LED Panels, 80mm thickness, 10kg/pcs panel.
2) High gray scale, 5000:1 contrast ratio,16 bit gray level, 3840Hz refresh rate
3) Seamless tiled display, <0.01mm.
4) Wide Color gamut, good color uniformity, less glare and less shadow.
5) Natural heat dissipation, ultra silence
6) Die-casting aluminum, CNC fine finishing,good flatness
7) With anti-slip handles, and high quality fast locks
8) Wireless connection,double backup design, with double control cards.
9) Support both rear and front service
10) Be compatible with a variety of signal source inputs, such as AV, S-Video, DVI, VGA, YPbPr, HDMI, SDI, DP, etc.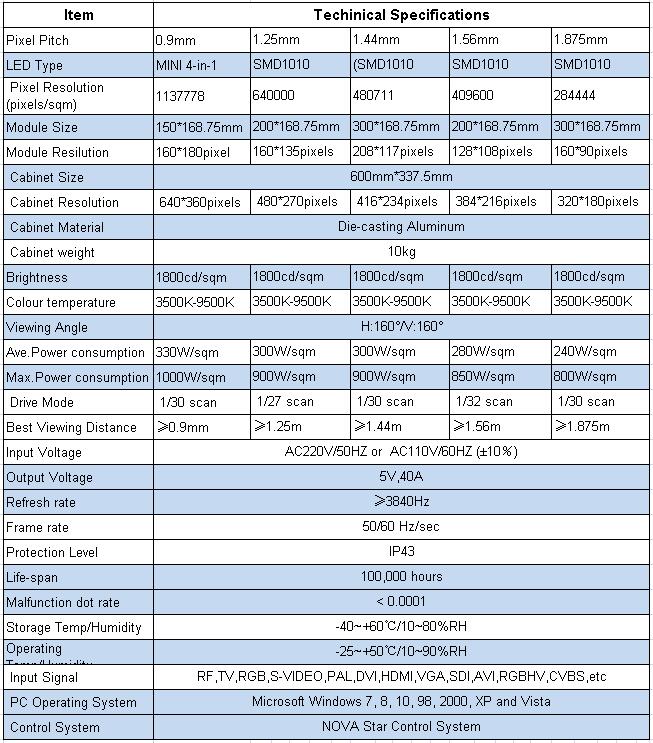 Application:
Mainly used for Indoor TV studio, Trade Show, Conference room, Showroom, Club, Pub, Hotel, Shopping Mall, Speech, Election activities, Fashion show, Event show, Exhibition show, Banquet hall, Theme park, Sport stadium, Airport, etc
Key words :
Browse similar products

LED Products

Project Case

Contact Us
Tell:+86 0755 23290535
Fax: +86 0755 23290535
E-mail: info@qniceled.com
Address: Qnice Industrial Park,WaiHuan Road, ShiLongZai.ShiYan, XiXiang Town, BaoAn, ShenZhen.China