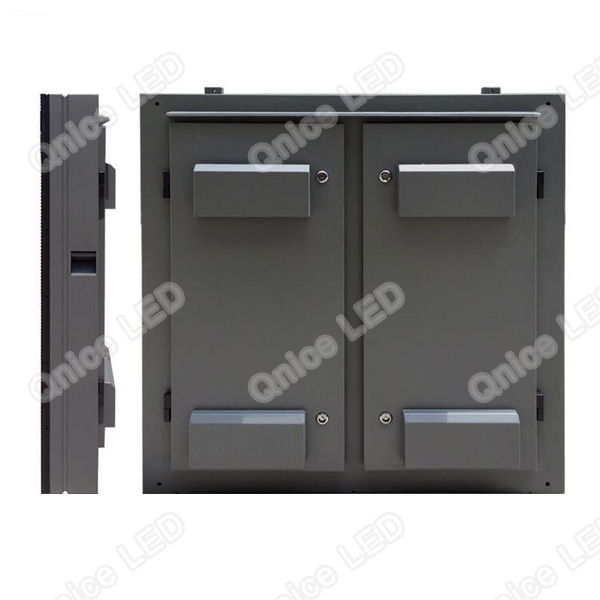 P3P4P5P6P8P10 Outdoor Fixed Installation Advertising LED Display
Pixel Pitch: 10mm/8mm/6mm/5mm/4mm/3mm
Cabinet Size: Custom size
Cabinet weight: 50KG/sqm
Application: Commercial center, shopping market, Leisure square, downtown, sport stadium, airport, roadside advertising,etc
Material : Iron/Aluminum(Optional)
Features
Specs
Application
Inquiry
P3 P4 P5 P6 P8 P10 Outdoor Fixed Installation Advertising LED Display
1) High quality SMD 3-in-1 LEDs encapsulation confirm the nice video advertising performance.
2) High Brightness LEDs ensure can view the videos, pictures clearly even under the strong sunlight.
3) Good Protection Level Waterproof IP65, anti-corrosion, oxidation resistance, long life-span.
4) Long Viewing Distance, High definition, Good Uniformity.
5) Brightness are adjustable according to different surroundings.
6) Can be set to open and close the screen automatically.
7) Can be fixed on the wall, by pole support on the roadside, on top of the building, also can use for stage background. Can display any content what you want to show by videos, graphics, messages, etc.
8) About control, suppor PC computer control by LAN network, also can remote control with Asynchronous control system by Wifi control, 3G/4G/5G Control.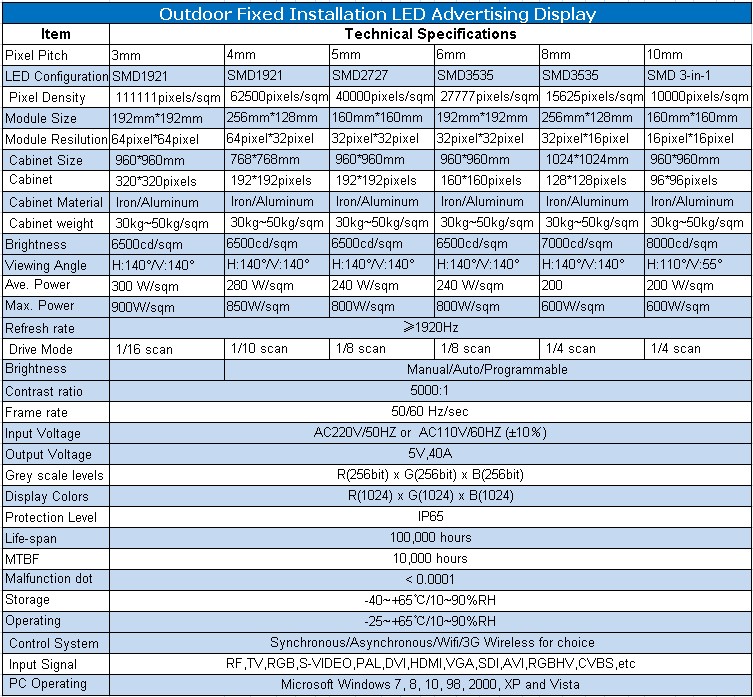 Application:
Mainly used for advertising media, government plaza, commercial center, shopping market, Leisure square, downtown, sport stadium, airport, highway, railway station, park, exhibition center, bank, church, school, hospital, roadside advertising, etc.
Key words :
Browse similar products

LED Products

Project Case

Contact Us
Tell:+86 0755 23290535
Fax: +86 0755 23290535
E-mail: info@qniceled.com
Address: Qnice Industrial Park,WaiHuan Road, ShiLongZai.ShiYan, XiXiang Town, BaoAn, ShenZhen.China