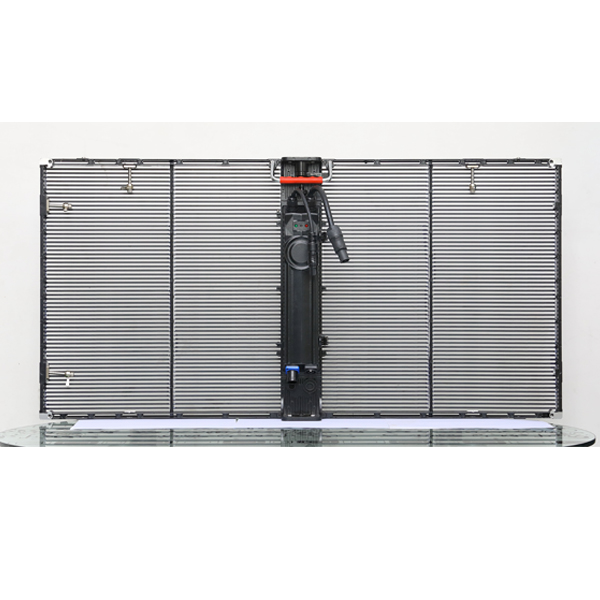 P2.6/P3.9/P7.8/P10.4 Transparent LED Screen
Pixel Pitch: 2.6mm/3.9mm/7.8mm/10.4mm
Cabinet Size: 500*1000mm
Cabinet weight: 6KG
Application: Window Glass Wall Building, Showcase
Material : Die-casting Aluminum/Extrusion Aluminum
Features
Specs
Application
Inquiry
Transparent LED Screen
1) High transparency rate
High transparency rate without affecting day-lighting. o need other heat dissipation system.
2) Light weight
PCB board is only 10mm thickness, lightweight, and does not occupy space, without changing the appearance and structure of the building.
3) Fast installation
Fast lock systems ensure fast installation and saving time and labor cost.
4) High brightness and energy saving
6000nits brightness ensure the perfect visual performance even under direct sunlight .without and cooling system .saves lots of power.
5) Easy maintenance
Repairing single SMD without taking of single module of entire panel.
6) Wide applications
7) Any building with glass wall. Such as shopping mall, 4S store, jewelry store, clothing store, watch store, theatres, hotels, airport, museum, etc.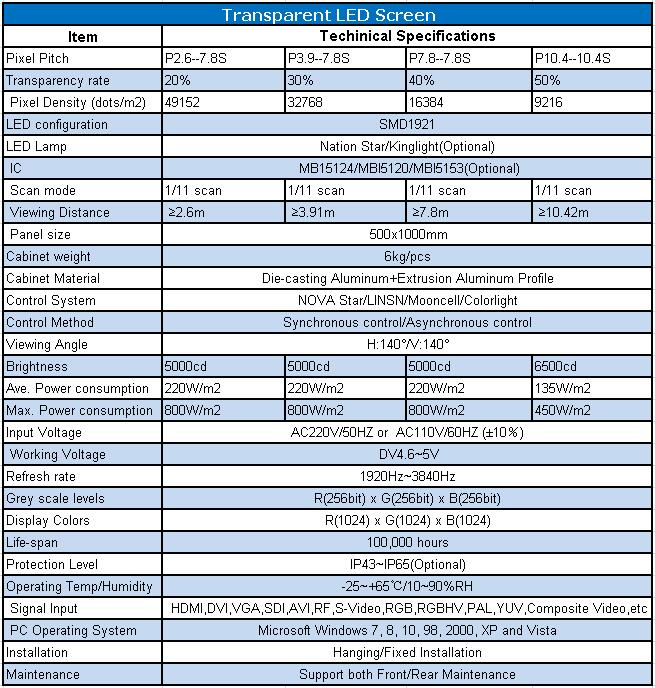 Application:
Mainly used for Commercial Center, Shopping mall, Hotel, Restaurant, Glass Wall building, Showcase, etc.
Key words :
Browse similar products

LED Products

Project Case

Contact Us
Tell:+86 0755 23290535
Fax: +86 0755 23290535
E-mail: info@qniceled.com
Address: Qnice Industrial Park,WaiHuan Road, ShiLongZai.ShiYan, XiXiang Town, BaoAn, ShenZhen.China